Loading...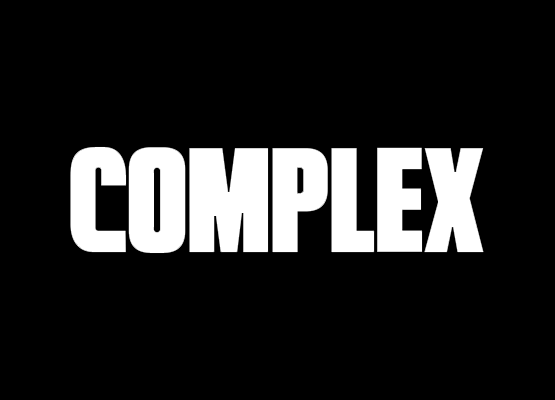 APPLICATION RULES
By applying for a chance to participate in "Good Looking Out Office Hours at ComplexCon", an entrepreneur focused program produced by Complex (the "Program"), you agree to comply with these rules ("Rules"). Any noncompliance with the Rules will result in your application being deemed ineligible. PLEASE READ THESE RULES.
YOU MUST BE A COMPLEXCON TICKET HOLDER TO ENTER
Application Entry Period. The application entry period will begin on 12:01 AM EST on October 16, 2018 and end on 10:00 AM PST on November 2, 2018 ("Application Entry Period").
Eligible Applicants. Only individuals who are at least sixteen (16) years old and who are legal residents of the 50 United States or the District of Columbia are eligible to apply for a chance to participate in the Program. Applications from ineligible individuals will be rejected. Any applicant under the age of majority in applicant's state of residence must have parental consent.
Complex Decisions. Complex's decisions regarding these Rules, any applicant, or the Program shall be final and binding. Complex reserves the right in its sole discretion to disqualify any individual who: (1) does not comply with these Rules; (2) tampers with the application process, or the operation of any website or system used to administer the application process; or (3) who otherwise acts to or attempts to act to disrupt the application process or undermine the Program's legitimacy in any way. If the operation or administration of the application process is impaired or thwarted in any way for any reason, including, but not limited to, fraud or technical problems, Complex may in its sole discretion: (1) terminate the Program; (2) suspend and/or reschedule the Application Entry Period; or (3) modify these Rules in order to accommodate the impairment or disruption.
How to Apply.
You may apply for a chance to participate in the Program by uploading your portfolio ("Portfolio") to the following website and following further instructions there. Uploaded materials will not be returned or stored; please retain your own copies.
Portfolio Requirements.
Portfolio Subject Matter: Your Portfolio must include (a) a 3-5 minute video submission introducing yourself, presenting the overview of your business, concept, or idea, and why you should be selected to appear on the Program; and (b) a written submission detailing your business, concept or idea that you would like to present to the host. The written portion of your Portfolio should include a summary that answers the following questions:
Who you are?
What is your pitch?
Do you have proof of concept?
Who is your audience/consumer?
What is the inspiration/message behind your idea/design/concept?
What problem(s) are you facing to get your idea off the ground or to the next level?
Why do you want to participate?
All Portfolios must meet the following Portfolio requirements set forth below ("Portfolio Requirements"), and by submitting a Portfolio, you represent and warrant that your Portfolio complies with the Portfolio Requirements. Any Portfolio not satisfying the Portfolio Requirements, as determined by Complex in its sole discretion, will be deemed an ineligible Portfolio. Portfolios must:
Be on-topic. Don't include commercial materials such as ads or solicitations for funds.
Be safe. Don't send in materials showing anyone engaging in physically risky conduct or trying to injure another person. We want to see your creativity, not your fighting skills.
Be legal. Don't send in materials showing anyone engaging in illegal or inappropriate conduct, or encouraging people to violate the law.
Be your original materials, created by you. Do not submit for a friend without their permission! Mechanically reproduced, software-generated, or automated entries are not eligible. For clarity, the materials submitted by you are solely owned by you and no third party (person, firm or corporation) has any right, title or interest in or to the materials submitted by you.
Be respectful of other people's privacy and intellectual property rights. Do not include music, photos, or any other materials that you do not have permission to include in your materials.
Be suitable for public viewing. Do not send us anything that is obscene, offensive, discriminatory, abusive, or that contains inappropriate materials (as deemed by Complex in Complex's sole discretion).
Portfolios will not be returned or guaranteed to be stored. Please retain copies and make sure to bring copies with you shoule you be selected.
Portfolio Technical Specifications: The written portion of your Portfolio should be uploaded in a PDF Format and must not exceed three (3) pages and/or a maximum file size of 2MB. To submit the video portion of your Portfolio you should upload your video submission to YouTube and provide a YouTube link to your video submission. Please ensure that your video submission is uploaded as an unlisted video under YouTube's video privacy settings.
Non-Confidential. Complex will treat Portfolios as non-confidential and non-proprietary. By entering your Portfolio, you understand that Complex may use any ideas, concepts, know-how, or techniques contained in your Portfolio without any compensation or obligation to you, and for any purposes whatsoever, including, without limitation, in advertising and marketing materials and in developing future products and services. Portfolios may be publicized by the Program, by Complex, and/or by any third party authorized by Complex. You hereby agree and acknowledge that by uploading your video submission to YouTube, your video submission may be made public and you assume any and all risks in connection with uploading your video submission to YouTube (including, but not limited to, the unintentional publication of your video submission). Do not send us anything that you do not wish to be made public.
Program Participant Selection
Complex will notify applicants who are selected to appear at the Program ("Program Participants") via direct message or email no later than on or about November 2, 2018. The Program will be held during ComplexCon in Long Beach, California and Program Participants will not receive reimbursement for time spent or for any costs or expenses associated with their Program participation, including the cost of a ticket to attend ComplexCon or travel to and accommodations in California. No financial aid will be offered to Program Participants.
Program Participation Conditions
If selected, Program Participants must be able to commit to a time on either November 3 or November 4, 2018, as determined by Complex on or about November 1-2, 2018, to participate in the Program. Each Program will take place in a 30-minute session and each Program Participant will need to arrive no less than 15 minutes in advance of the Program start time. If a Program Participant is not able to commit to appear on the date and time selected by Complex, Complex may, in its sole discretion, choose another applicant to replace a disqualified Program Participant. Each Program Participant must be a ComplexCon ticket holder. In addition, each Program Participant will be required to execute certain documents, including but not limited to a publicity release, prior to appearing on the Program. If a Program Participant fails to respond, or fails to execute all necessary documents, within twenty four (24) hours of receiving notification from Complex, Complex may disqualify the potential Program Participant and select a replacement. Participation in the Program is not transferable or assignable. Program Participants shall be solely responsible for all taxes associated with their participation in the Program. Complex shall not reimburse Program Participants for their time devoted to the Program or for any costs or expenses associated with participating in the Program, except as expressly stated in these Rules.
Applicant Publicity and Portfolio Release.. By applying to participate in the Program, you grant permission to Complex and to their respective affiliates, licensees, and assignees ("Licensee Parties") to use your Portfolio and your name, likeness, and other personal characteristics for any purpose, including advertising and marketing materials, worldwide, in perpetuity, and in all forms of media now known or later invented without further compensation, and you waive all rights to notice or approval of such uses. For more information about how Complex will use your Portfolio please refer to the FAQs.
Applicant Indemnity and Release. By applying to participate in the Program, you agree to defend, indemnify, and hold the Licensee Parties harmless against all claims related to: (1) your participation in the Program; and (2) your application/ Portfolio. You also agree that the Licensee Parties are not responsible for any losses, damages, or injuries resulting from your participation in the Program and/or the publication of your Portfolio.
DISCLAIMER. COMPLEX EXPRESSLY DISCLAIMS ALL EXPRESS AND IMPLIED WARRANTIES, GUARANTEES, AND REPRESENTATIONS WITH RESPECT TO THE PROGRAM, INCLUDING, WITHOUT LIMITATION, THE PROGRAM'S QUALITY.
Errors. Complex is not liable for typographical or other errors in these Rules, in the Program Participant selection, notification, and announcements, or in any other material related to the Program. Complex is not responsible for any error, omission, interruption, deletion, defect, delay in operation or transmission, network failure, theft, destruction, or unauthorized access to any systems associated with the Program.
Lost, Late, or Incomplete Applications. Complex is not responsible for late, lost, incomplete, or misdirected applications, including, without limitation, applications that are lost or incomplete due to computer or electronic malfunction or due to issues with internet connectivity.
Participant Information. When you apply to participate in the Program, you may be required to provide certain types of personal information, such as your name and email address. You will be providing your personal information to us. Your personal information will not be sold to third parties. Your personal information may be shared with third parties as necessary to administer the application process; in addition, it may be used for other purposes as further described in our Privacy Policy. By applying to participate in the Program, you consent to such sharing of your personal information. Your personal information may also be used to contact you in connection with your application in a variety of ways, including via direct message or email. By applying, you consent to receive such communications.
No Waiver. Failure by Complex to enforce any part of these Rules shall not constitute waiver of that part.
Governing Law. These Rules shall be governed in accordance with the laws of New York, without regard to its choice of law principles.
Program Manager. Complex Media, Inc. ("Complex," "we," "our," "us") is managing the Program. Please send any inquiries to casting@complex.com.